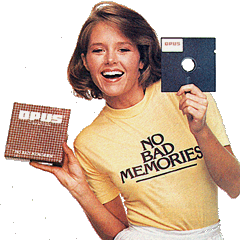 COLLECTORS!
SURPLUS COMPUTERS:
Almost every day I get offers from people who want to give or sell their old computer to someone who cares. This is perfectly fine - I welcome it!

But many times they are too far away to justify the shipping costs to send it to me.

If YOU are interested in collecting old computers, send me your name, email, and city where you live. Also what kind of stuff you collect.

If I get an offer from someone near you, I'll try to send them your way - everyone wins!





P.S. I am also open to trades of like-valued systems - I have many duplicates.


---
---
---


Return to the Obsolete Technology Website