Photo 2: This series of photos shows the steps in writing an animated BASIC game using the Apple-II computer's BASIC interpreter. This sequence highlights the process of writing a paddle versus "wall" game where the object of play is to knock bricks out of the wall and eventually get the ball to go all the way through. This game is similar to many seen in amusement parks and arcades, and is typical of the kind of game which can be implemented with Apple-II's BASIC software. Using the split screen graphics and text display mode, the BASIC statements are shown at the bottom of each picture.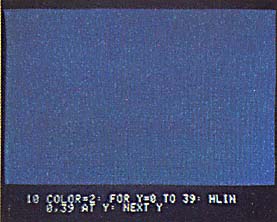 Photo 2a: The first step in any game is to generate the uniform color background for the action of the game. Here we use a blue field.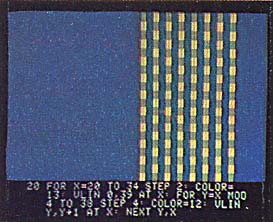 Photo 2b: Then we must add a liberal dose of obstacles and field pieces to make the problem interesting. For this game, the major obstacle is a brick wall of orangish (color 13) and greenish (color 12) bricks. Later on, since we can look at the contents of the screen directly, the game algorithm will be manipulating these bricks.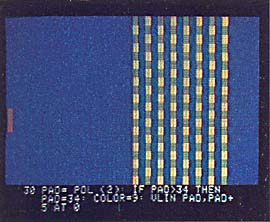 Photo 2c: Next, we must of course add a paddle, here created with a deeper yellowish orange (color 9) hue.

Photo 2d: Then, since no video court game is complete without a ball we must add a square "ball" to the program, and set up some of the parameters of its motion.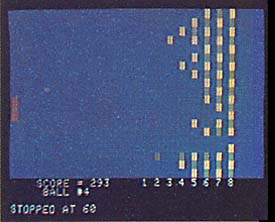 Photo 2e: Finally, the last steps in finesse are the score displays and related captions which complete the game. This game is controlled by using one of the analog inputs of the Apple-II to determine the index of the current location of the paddle, so that by twisting the pot the paddle is moved; the speaker output is used to generate a sound burst when the ball hits the paddle or wall,